Chapter 72: 694-705
Page 694
Duck-Boards
Duckboards are platforms of wooden slats built over muddy ground to form a dry passageway. From WIKI
Lady Montague
The Lady Mary Wortley Montagu (26 May 1689 – 21 August 1762) was an English aristocrat and writer. Montagu is today chiefly remembered for her letters, particularly her letters from Turkey, which have been described by Billie Melman as "the very first example of a secular work by a woman about the Muslim Orient". From WIKI - Also, see page 691.
Page 695
bric-a-brac
The term bric-à-brac (origin French) was first used in the Victorian era. It referred then to collections of curios such as elaborately decorated teacups and small vases, feathers, wax flowers under glass domes, eggshells, statuettes, painted miniatures or photographs, and so on. Bric-à-brac was used as ornament on mantelpieces, tables, and shelves, or displayed in curio cabinets. Sometimes these cabinets had glass doors, to display the items within while protecting them from dust. From WIKI
Hull
Kingston upon Hull, almost invariably referred to as Hull, is a city and unitary authority area in the ceremonial county of the East Riding of Yorkshire, England. It is located 25 miles from the North Sea on the River Hull at its junction with the Humber estuary. Renamed Kings town upon Hull by King Edward I in 1299, the town and city of Hull has served as market town, military supply port, trading hub, fishing and whaling centre, and industrial metropolis. Hull was an early theatre of battle in the English Civil Wars. Through its celebrated 18th century Member of Parliament, William Wilberforce, the city was the backdrop to events leading to the abolition of the slave trade in Britain. From WIKI
Driver's Lash
Coachwhip used to torture slaves
Recension
Recension is the practice of editing or revising a text based on critical analysis. When referring to manuscripts, this may be a revision by another author. The term is derived from Latin recensio "review, analysis". From WIKI
anneal'd
Annealing, in metallurgy and materials science, is a heat treatment wherein a material is altered, causing changes in its properties such as strength and hardness. It is a process that produces conditions by heating to above the re-crystallization temperature and maintaining a suitable temperature, and then cooling. Annealing is used to induce ductility, soften material, relieve internal stresses, refine the structure by making it homogeneous, and improve cold working properties. From WIKI
Page 696
Corollary
Something given beyond what is actually due; something added or superfluous. From WIKI
Vendue
See page 511.
Page 697
Spoliators
Plunderers; pillagers; to despoil; to rob. From WIKI
Page 699
Christopher Maire
See page 544.
Page 700
Row-Houses
In architecture and city planning, a terrace(d) or row house or townhouse (though the latter term can also refer to patio houses) is a style of medium-density housing that originated in Europe in the late 17th century, where a row of identical or mirror-image houses share side walls. The first and last of these houses is called an end terrace, and is often larger than those houses in the middle. From WIKI
Pen-Nibs
A nib is the part of a quill, dip pen or fountain pen which comes in to contact with the writing surface in order to deposit ink. From WIKI
Page 701
Cadastral Survey
See page 401.
Page 702
'
Blind Jack' Metcalf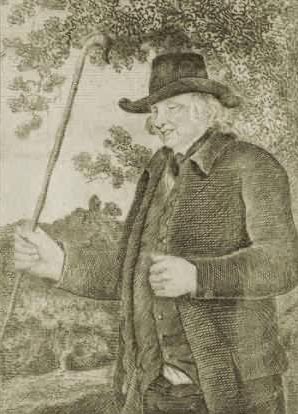 John Metcalf (1717–1810), also known as Blind Jack of Knaresborough or Blind Jack Metcalf, was the first of the professional road builders to emerge during the British Industrial Revolution. Blind from the age of six, John had an eventful life, which was well documented by his own account just before his death. In the period 1765 to 1792 he built about 180 miles of turnpike road, mainly in the north of England. From
WIKI
Sha
See page 542.
Crotchet
A whim or a fancy. From WIKI
Page 703
St. Brendan's Isle
Situated somewhere west of Europe, St. Brendan's Isle is a phantom island often regarded as myth, since, unless it is the so-called "Eighth Canary Island" known since time immemorial to the Spanish and Portuguese authorities as San Borondón, only a few have claimed to have seen it. In the Irish tradition, the island is named after the Saint Brendan who founded the Clonfert monastery and monastic school. It was apparently discovered by the saint and his followers while they were traveling across the ocean, evangelizing to islands. It appeared on numerous maps in Christopher Columbus' time, apparently acting as one of the things spurring him on to explore the ocean westwards. It also sparked some controversy, because the claim is that St. Brendan and his brethren arrived at the Americas first, around the 6th century (530 AD). The first mention of the island was in the ninth century Latin text Navigatio Santi Brendani Abatis (Voyage of Saint Brendan the Abbot), placing the island into Irish and European folklore. In 1976, explorer Tim Severin undertook St. Brendan's voyage, using a leather currach, to see if the voyage was possible. They did manage to arrive at Newfoundland, following the records of the Latin text, confirming that it was possible to have made the voyage described, but they didn't find the mysterious isle. From WIKI - Also, see page 134.
Vale
Valley
Dead-reckon
A method of estimating the position of a ship or aircraft by applying estimates of the distance and direction travelled to a previously known position. In respect to ships/boats, it excludes the effect of wind and current on the vessel. From WIKI
Page 704
Packet
Originally, a vessel employed by government to convey dispatches or mails; hence, a vessel employed in conveying dispatches, mails, passengers, and goods, and having fixed days of sailing; a mail boat. Packet boat, ship, vessel. From WIKI
Sons of Liberty
See page 564.
Spars
A general term any linear object used as a mast, sprit, yard, boom, pole or gaff. From WIKI
Slouch Hat
A slouch hat is a wide-brimmed felt hat with a chinstrap most commonly worn as part of a military uniform. It is a survivor of the felt hats worn by 18th century armies. From WIKI
Page 705
Falmouth
Falmouth is a town, civil parish and port on the River Fal on the south coast of Cornwall, United Kingdom. The name Falmouth comes from the river Fal but the origin of the river's name is unknown. Falmouth is the terminus of the A39, which begins some 200 miles away in Bath, Somerset. From WIKI
Pendennis Point
Pendennis Castle is a Henrician castle, also known as one of Henry VIII's Device Forts, in Cornwall, England, UK. It was built between 1540 and 1545 for King Henry VIII to guard the entrance to the River Fal on its west bank, near Falmouth. St Mawes Castle is its opposite number on the east bank and they were built to defend Carrick Roads from Spanish attack. The castle comprises a simple round tower and gate enclosed by a lower curtain wall. From WIKI
Carrick Roads
Carrick Roads is located on the southern Cornish coast in the UK, near Falmouth. It is a large waterway created after the Ice age from an ancient valley which flooded as the melt waters caused the sea level to rise dramatically (see Ria), creating a large natural harbour which is navigable from Falmouth to Truro. From WIKI
maniatropick
Turning into violence or madness
Stevedores
A dockworker involved in loading and unloading cargo. From WIKI
Annotations Index
One:
Latitudes and Departures

1: 5-11, 2: 12-13, 3: 14-29, 4: 30-41, 5: 42-46, 6: 47-57, 7: 58-76, 8: 77-86, 9: 87-93, 10: 94-104, 11: 105-115, 12: 116-124, 13: 125-145, 14: 146-157, 15: 158-166, 16: 167-174, 17: 175-182, 18: 183-189, 19: 190-198, 20: 199-206, 21: 207-214, 22: 215-227, 23: 228-237, 24: 238-245, 25: 245-253




Two:
America

26: 257-265, 27: 266-274, 28: 275-288, 29: 289-295, 30: 296-301, 31: 302-314, 32: 315-326, 33: 327-340, 34: 341-348, 35: 349-361, 36: 362-370, 37: 371-381, 38: 382-390, 39: 391-398, 40: 399-409, 41: 410-421, 42: 422-435, 43: 436-439, 44: 440-447, 45: 448-451, 46: 452-459, 47: 460-465, 48: 466-475, 49: 476-483, 50: 484-490, 51: 491-498, 52: 499-510, 53: 511-524, 54: 525-541, 55: 542-553, 56: 554-561, 57: 562-569, 58: 570-574, 59: 575-584, 60: 585-596, 61: 597-607, 62: 608-617, 63: 618-622, 64: 623-628, 65: 629-632, 66: 633-645, 67: 646-657, 68: 658-664, 69: 665-677, 70: 678-686, 71: 687-693, 72: 694-705, 73: 706-713

Three:
Last Transit

74: 717-732, 75: 733-743, 76: 744-748, 77: 749-757, 78: 758-773